BIOPHILIA: STEPHANIE GARNER
5-18 JUNE 2019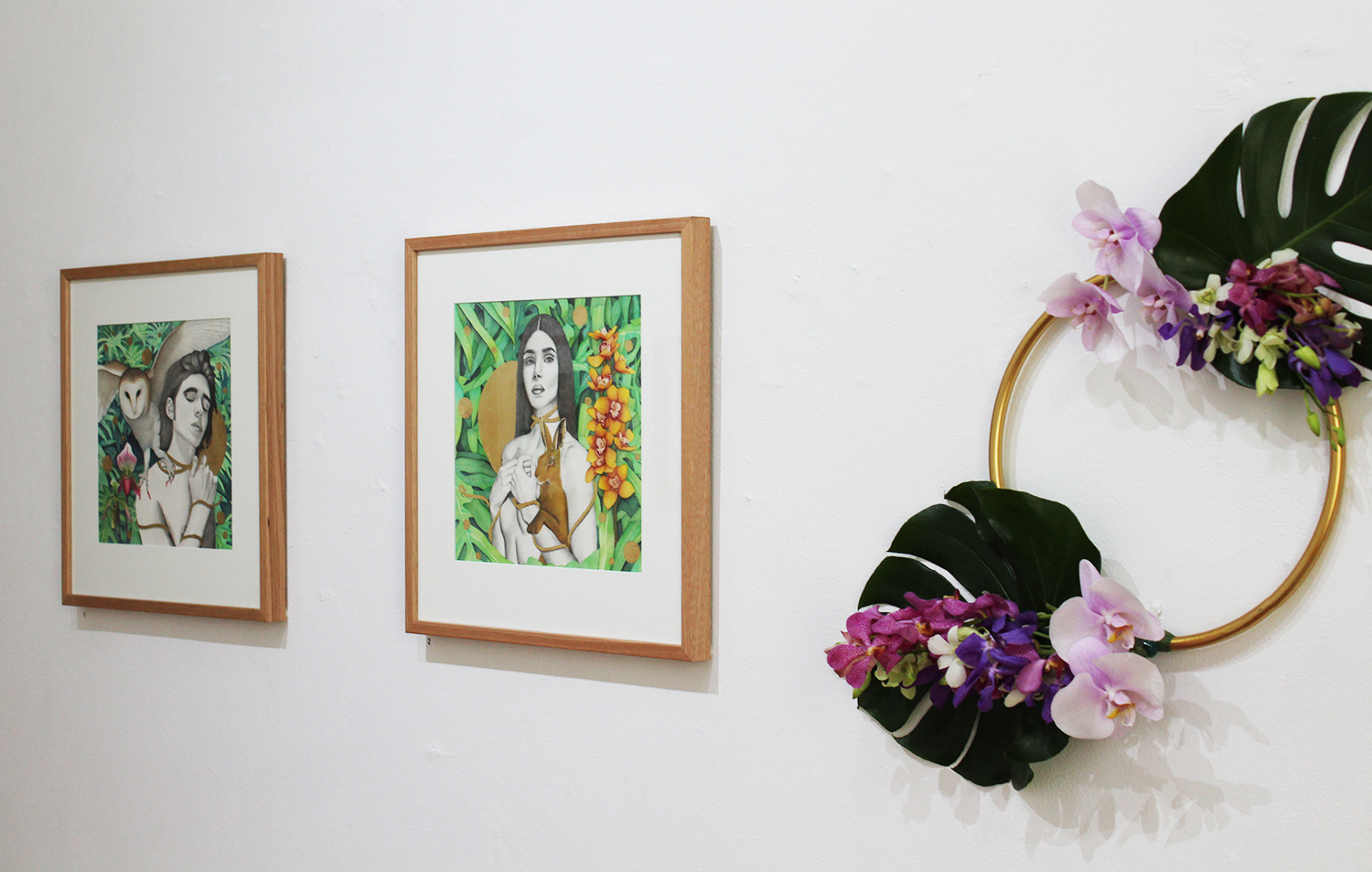 Biophilia means an affiliation of life and life-like processes. The exhibition aims to create an essential dialogue concerning climate change and our identity as one of many living organisms on our planet. This concept is explored through intricate imagery of humans and animals together amongst lush and fecund landscapes.
Title image: Deep Inside Her Wild Dream, ink, watercolour and gold leaf on paper, 30x30cm.